Image
Body
GETTING TO CAMPUS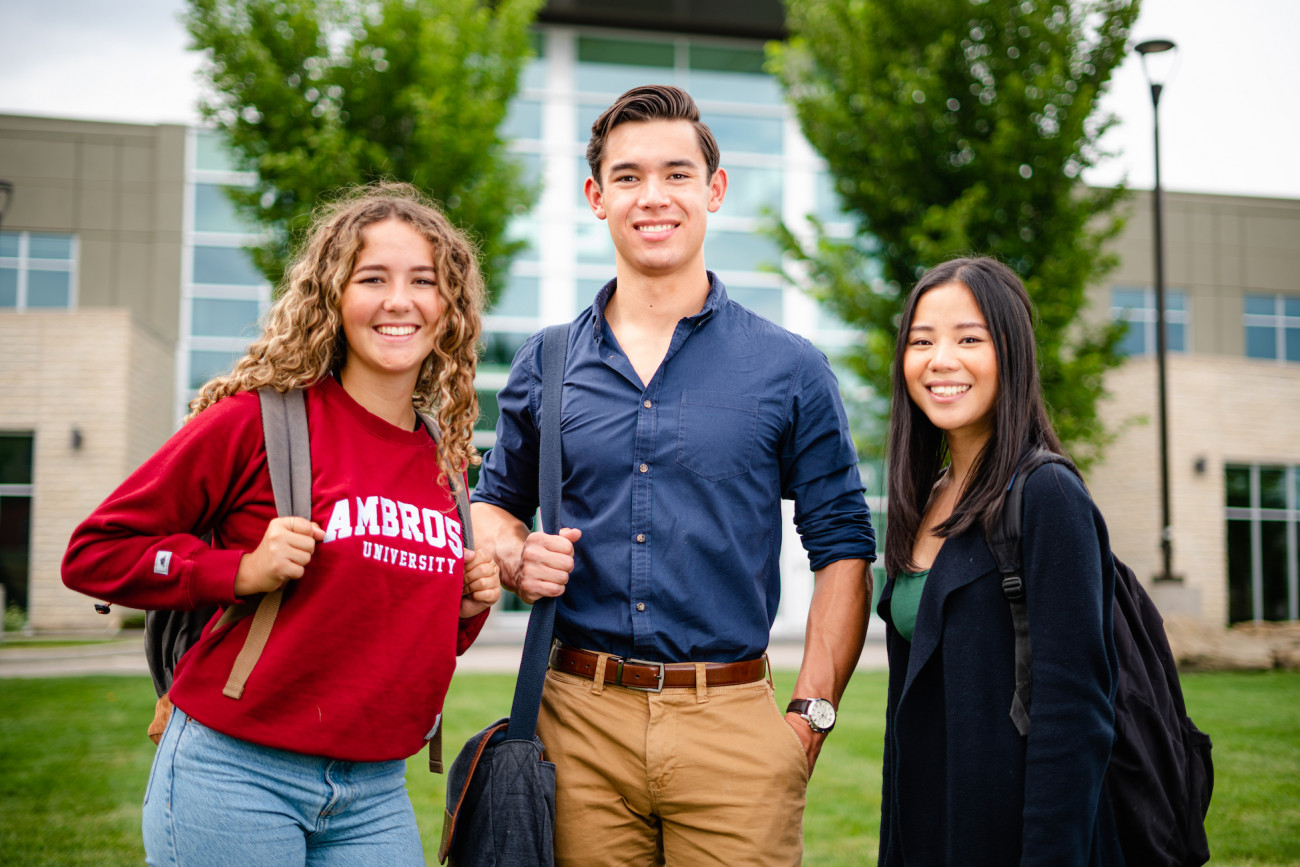 Ambrose University is located at 150 Ambrose Circle SW, on the west side of Calgary near Ernest Manning High School, Westside Recreation Centre and the 69th Street West LRT Station.
  Ambrose University is
a smoke-free campus
Now that You're on Campus
The Ambrose Access card is provided to all students, faculty and staff at Ambrose. Your Ambrose ID Card is proof that you are a student, faculty or staff member at Ambrose and for students, it's your ticket to student discounts close to Campus and around Calgary. Contact campusservices@ambrose.edu with any questions about your Ambrose access card.
Student Parking
Ambrose students must fill in the Student Parking Request form. A rearview mirror parking pass will be issued after payment is received.
Main Parking Lot Rates
Daily (6 a.m. to 5 p.m.) - $14.00/day
Hourly - $3.00/hour
Weekly - $45.00/wk
Monthly - $125.00/mo
Evenings, 5 p.m. to 6 a.m. - FREE
Weekends - FREE
Pay by Phone
Register or sign in at www.paybyphone.com | Location 76310
How to get an Ambrose Access Card
Visit Campus Services @ Reception after you've paid your fees to receive your ID card. We'll take a quick photo for the card and it will be ready for you in minutes. Validate the same card each fall. Replacement Ambrose ID Cards can be obtained at Campus Services/Reception for $20 (pay at Finance).
What You Can do With Your Access Card
All Students And Staff 
Security access to campus -- 7 a.m to 11 p.m.
Residence Students 
Load Money for Purchases at: 
Finance
The Calf
Dominos Pizza
Waves
Printing/Photocopying
Need more information?
Please visit the additional campus services page for further details.